Introduction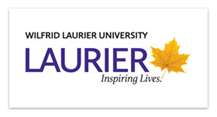 A curriculum often reads as a collection of course titles that doesn't capture unique teaching approaches. We developed a brand statement that is both descriptive and aspirational. It is intended to capture what makes us unique while also giving us a guideline for the future:
The Laurier School of Business provides an immersive education that produces adaptive graduates primed for success in a world of ever-increasing complexity.
We describe our program as immersive because it extends beyond the classroom. We offer experiential teaching methods, field projects, co-op/internships... you learn by being part of the action instead of as a student observing the action. Our school's culture is one of participation: we have the highest percentage of student involvement in university clubs in Canada. It has been said "you don't go to Laurier; you live Laurier."
We strive to produce adaptive graduates: flexible, intellectually agile, able to work well with different group dynamics, in different team structures, as leader or team member.
And, our graduates are primed for success. Our goal is to be able to make the claim that "Laurier grads have the shortest learning curve in the marketplace". Intellectually and emotionally they are ready to hit your organization running.
Please note: curricula are dynamic. We are constantly seeking to improve our curriculum by adding new courses and shifting important courses from being recommended electives to required courses when the resources are available. The curriculum that students see in year one may be different by year three as we strive to keep pace with changes to industry.
Bachelor of Business Administration - Major in Brand Communication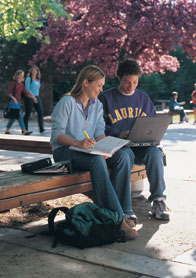 The curriculum is built on a 3 + 1 concept. The first three years provide a solid common business foundation which includes two Co-op opportunities. Students begin to specialize in Marketing and Brand Communication in year 3. This gives companies additional time to interact with potential future employees. Year 4 - the plus 1 year - focuses on specialization for careers in brand communication. Flexibility allows for innovative combinations and collaboration of courses to provide integrated thinking skills.
Choices include:
Year 1: Required for all BBA Students
BU111 Introduction to Business Organization
BU121 Functional Areas of the Organization
Includes New Business Venture competition
BU127 Introduction to Financial Accounting
EC120 Introduction to Microeconomics
EC140 Introduction to Macroeconomics
MA129 Calculus for Students of Business and Economics
Plus – 5 electives
Year 2: Required for all BBA Students
BU231 Business Law
BU247 Managerial Accounting
BU288 Organizational Behaviour
BU252 Introduction to Marketing
BU255 Managerial Statistics
BU275 Business Decision Models
BU283 Financial Management I

Plus – 3 electives

1st Co-op Placement for Marketing students
Year 3: Required for all BBA Students
BU354 Human Resource Management
BU393 Financial Management II
BU381 Business Policy I
BU385 Operations Management
BU391 Business Policy II
Required for all Brand Communication Students:

BU432 Consumer Behaviour
BU422 Consumer Insights

2nd Co-op Placement for Marketing & Brand Communication students
Year 4: Required for Brand Communication students
BU452 Marketing Strategy
BU470 Brand Communication
BU472 Integrated Marketing Communications
Recommended for Brand Communication Students
BU492H Creative Thinking for Marketing Managers
BU492K Marketing and Social Networks
Optional courses:
BU412 Services Marketing
BU462 Business-to-Business Marketing
BU479 Hi-Tech Marketing
BU469 Global Marketing Management
BU482 Sales Management
BU492L Marketing and Society
Courses in the Brand Communication program typically include guest speakers from industry, field projects and live-case exercises.
Co-op Program
Laurier has one of the most successful co-op programs in Canada. Co-op is currently available to students in Arts, Science, Business and Economics; and, the Business-Mathematics and Business-Computing double-degree programs. We are accredited by the Accreditation Council of the Canadian Association for Co-operative Education.
Admission is competitive because of the popularity of the program.

Applicants must have a minimum GPA of 7.8 (equivalent to a B average). Marks, additional skills, recent work experience, extracurricular activities, volunteer and community service are all considered for admission before proceeding to the final interview stage. A Co-op Program Coordinator interviews each qualified applicant as the final step in the admission process.
Students may have as many as 3 work terms during their degree. Terms may run as long as 8 months and an international co-op program is also available. Typically the student's first co-op term would be at the end of their 2nd year of study, followed by the winter term in 3rd year and fall term in 4th. Feedback is obtained at the end of each co-op term and used to consider continuation in the program.